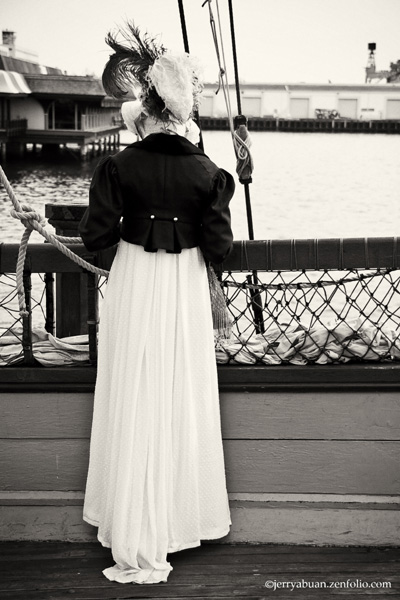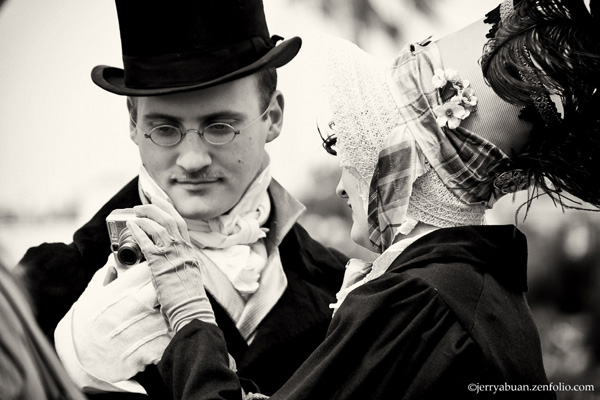 All photos above by the very talented Jerry Abuan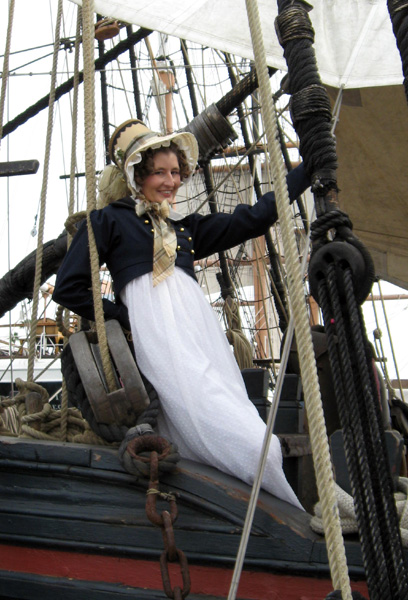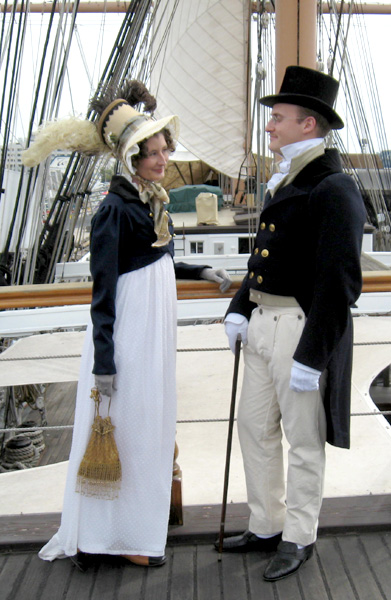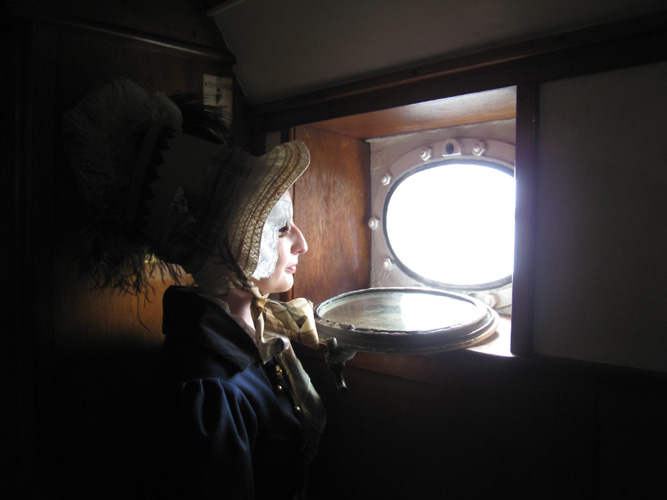 This ensemble was made for a visit to the Tall Ships with the San Diego Costume Guild. I used my dotted swiss Regency gown as my main outit, but for this occasion, my first as a married lady, I made a chemisette and cap for underneath my bonnet using vintage cotton eyelet embroidery trim and cotton batiste. The bonnet was created using a vintage straw brim and the crown was created from buckram and covered in silk.
The spencer was based on the basic Regency bodice in Hunnisett's Period Costume for Stage and Screen, and the sleeves were based on those in the Sense and Sensibility Regency Spencer and Pelisse pattern. The spencer jacket was made of navy blue wool with a cotton velveteen collar, to mirror that of my husband's Regency tailcoat. I used brass buttons and black braid for a naval inspired look for trim. This fastens with hooks and eyes up the front. I drafted a small pleated peplum at the back and accented it with brass buttons also.